Not sure where to put this (here or the Approved Guides section), so I'll leave it here until NightTiger decides.
Most people don't seem to realize that Kongregate provides ways for players to earn free kreds. These kreds can be later exchanged for warbonds for Tyrant players.
First step is to navigate there.
Go to a Kongregate page... (note: if you have 0 kreds, the text will be something like "Get Kreds")
Click Buy Kreds (Here they might make you re-sign, if so, do so, and return here)
Click Earn Free Kreds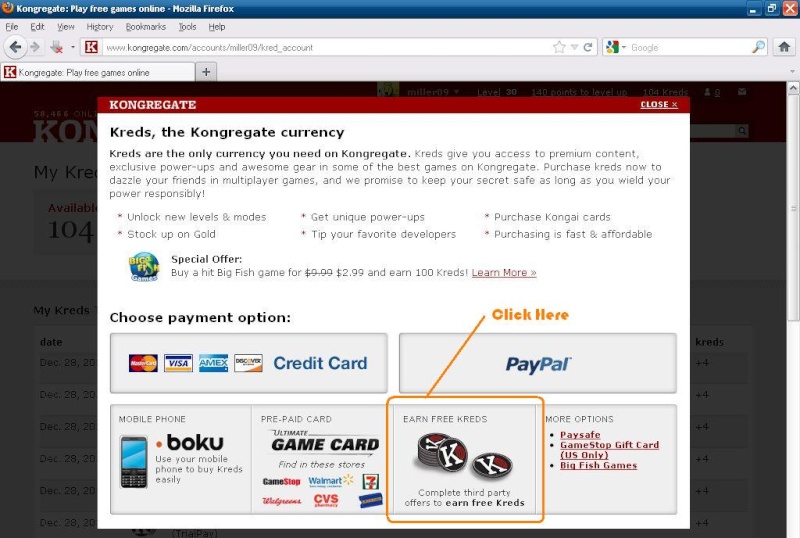 Click Free Tab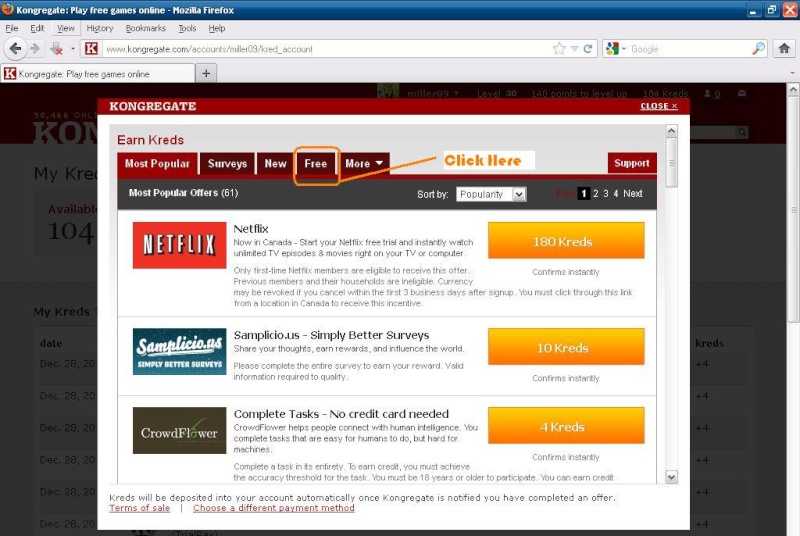 Now We're Here
So let's look at the offers




The BEST OFFER.




Right now, by far the best offer is "Crowd Flower - Complete Tasks". I use this to get easy kreds (avg about 8 per day). And it only takes about 5 mins TOTAL.
Click Through and get to this the site.
Once you do one, it'll be extremely easy to do in the future. I won't do the step-by-step here, b/c I think it is pretty intuitive.
NOTES:
- Do the tasks that say Answer a few questions about a Website. The other tasks on the website take too long and are NOT worth the effort.
- You can do both the CANADA and the UNITED STATES ones.
- You can do multiples of these tasks per day (i.e. you can do Canada Friday task #3, Canada Friday task #4, United States Friday task #4, etc.)
- The tasks renew every night around 11PM PST/ 8PM EST.
- Each task takes like 1min
- Sometimes they won't recognize that you visited, just "Give up" and move on. That's why I get anyway from like 4-16 kreds.... depends on the website. Just try again tomorrow.

OTHER GREAT ONE TIME REGISTRATION OFFERS
You can register for these one-time websites.
- HauteLook (10 kreds)
- SwagBucks (10 kreds)
- NPD Surveys (8 kreds + you need to do 1 survey)
They are easy and worth doing. Just make sure you use a alternate spammy email account... that's what I do.
SURVEYS


These are the surveys.
NOTES.
- It's hard to get selected.
- Each survey takes 20-30 mins to complete.
- I stopped doing them.